Your business needs to keep moving forward regardless of where employees are physically located.
Effective remote work solutions empower them to connect with customers and teams from anywhere.
See how you can enable an Anywhere Office to give your employees secure productivity and connectivity wherever they're working.
Proven technologies help everyone stay connected through a secure, continuous work experience. Share content, manage files, and collaborate seamlessly with others to get the job done.
The Anywhere Office is here today.
Enabling the Anywhere Office
Working remotely offers increased flexibility, the ability to maintain business continuity despite disruption, and the potential to decrease commuting and facilities costs.
However, it's important to ensure employees do not feel isolated and can maintain secure productivity.
By the way, if you want the best best technology for you business and your team, we can help deploy, manage, and support your business technology in new modern way. Check out this video that explains more about it.
Here are four ways to maximize the benefits of remote work:
Set up a workspace
No matter the location, employees should be able to set up a place where they can easily access their necessary work materials. This can be difficult for workers who spend most of their time working remotely. In these cases, it's essential to set up working consistencies. There might be particular objects that an employee always uses—a to-go mug, writing utensils, a lap desk, favorite headphones, etc.

Keeping details like this uniform when working remotely can simulate the feel of having a home office.
Find the right tools
After a physical space for working is set up, it must be equipped with the necessary tools, including a laptop and dependable internet connectivity.
While this can be a challenge when working away from the office, using LTE- enabled devices can provide consistent connectivity. Computers should be equipped with the software, programs, and apps that workers need to complete their jobs as efficiently as possible.

Capabilities like file-sharing and organization in a shareable cloud solution can help facilitate collaboration and efficiency.
Investing in collaboration software like Microsoft Teams, Stream, or Yammer can facilitate easier communication, file-sharing, and video chat for your teams of remote or flexible workers.
Finding the right tools is the first part of our 3-step strategy:
Check out our video to gives you a 3-step strategy
Work at any time
Stay connected. Investing in reliable connectivity ensures continuous productivity for remote workers. LTE-enabled devices such as the Microsoft Surface Pro or Surface Go ensure they have options for connectivity other than potentially unreliable home Internet connections.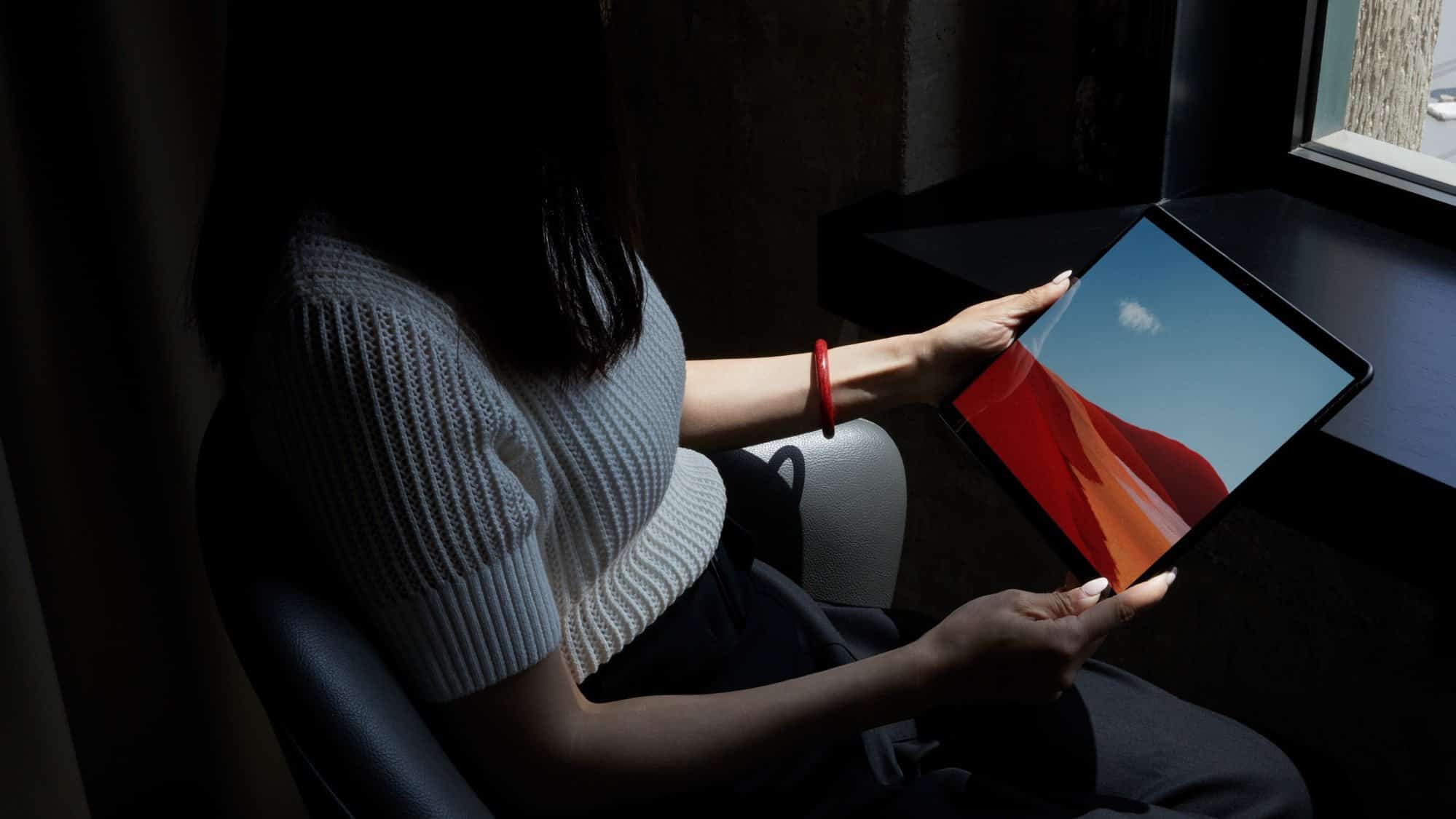 Make time to collaborate
Working remotely can be lonely, but maintaining connectivity with other team members can help keep that onsite social feel. Take the time to schedule meetings with coworkers using collaboration software, video chat with management, research fun things to do locally when traveling for work, and reach out to colleagues via email or social media.
Staying connected and active is vital to maintaining a healthy work-life balance.
Do you want to Experience an Anywhere Office for your Business?
If you want someone help you or get the most out of these tools so you can grow and scale your business fast so you can focus,
Check out our video to gives you a 3-step strategy that helps you transition your business to the modern workplace.