Each year in Las Vegas, Nevada, Microsoft hosts Inspire, a conference held for its partner community. At Inspire, Microsoft partners from across the nation gather to learn valuable tips, tricks, and strategies that they can apply in their own businesses for increased success throughout the year ahead.
What Are the Benefits of Attending Microsoft's Inspire?
Partners are able to receive personalized advice and one-on-one guidance from Microsoft experts and sales reps, attend breakout sessions and workshops to learn how to get the most out of their software and devices, and gain insights into Microsoft's plans for the upcoming year.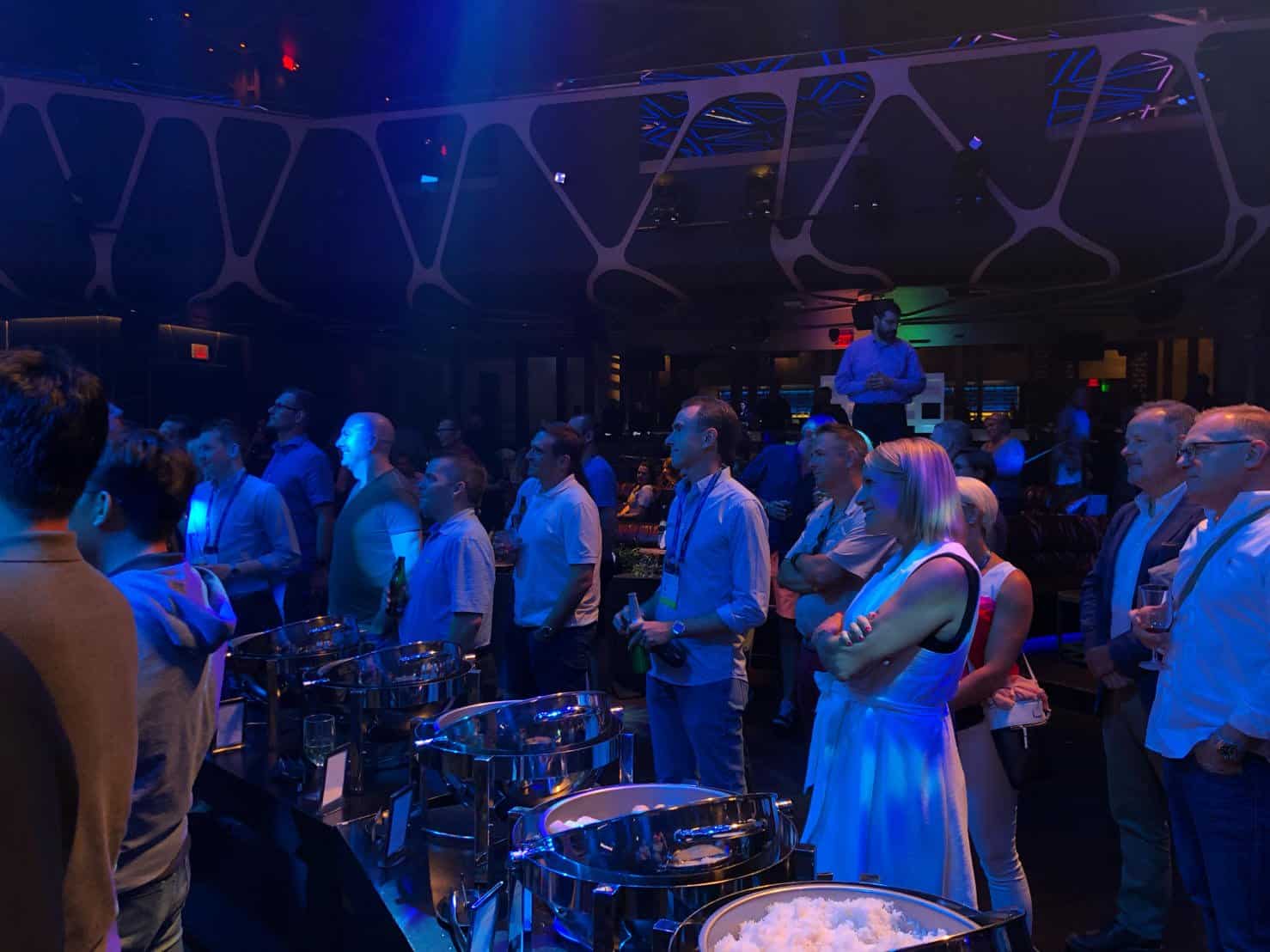 Protected Trust at Inspire
A group of our team members enjoyed the recent Microsoft Inspire conference. We enjoyed watching the talented keynote speakers, learning what other Microsoft partners in the industry are up to, and uncovering all the exciting things Microsoft has planned for next year.
However, it's no surprise that our favorite part of the conference was being awarded the Microsoft Surface Modern Deployment Partner of the Year at the Surface Pre-Day Event! We are so honored to have been chosen for this coveted award recognizing the Surface partner that has fully embraced Autopilot and driven their customers to take advantage of DAAS (desktop as a service) and other modern deployment techniques in 2019.
But how did we accomplish this? At Protected Trust, the conversations we're having with our modern, digitally-driven customers are no longer just about email and Office 365. Instead, they're about how we can help organizations completely transform their overall workforce technology strategy in order to achieve a more dynamic, reliable, and secure platform.
What Teams on Any Surface Means
Over the past year, we delivered on our mission to help businesses and their employees achieve their greatest potential from anywhere on the planet through our "Teams on any Surface" campaign. This campaign effectively "iPhoned" the PC, allowing users to rely on one single communication device with the power and versatility of a PC: the Microsoft Surface.
We made it our priority to show our customers how their businesses could be cloud connected and managed by using Microsoft 365, Microsoft Teams, AutoPilot, and Intune together on their Surface devices. This effectively enhances mobility, collaboration, and security for optimal business success.
We admit that becoming a digital transformer rather than just another MSP wasn't always easy. However, we took the necessary time to build a strong foundation of knowledgeable workers, licensing capabilities, and service offerings, as well as elevate our sales and marketing strategies. These efforts certainly paid off,
We experienced 423% overall revenue growth with Microsoft from 2018 to 2019!
These are just some of the accomplishments that led us to be named as the designated "Partner of the Future," as well as the "go-to" partner for Surface LTE by T-Mobile's "Sell with" program earlier in the year. So, when it was our turn to showcase what we have to offer how it's helped transform our clients into modern and digital businesses at the Surface Pre-Day Event, we were feeling confident.
We are so honored and excited to take home the 2019 Microsoft Surface Modern Deployment Partner of the Year award, and can't wait to take what we've learned from the Inspire conference and use it to further enhance the way we help our clients build more engaged, productive, and connected workplaces.
See What You Missed at Microsoft Inspire 2019!
If you didn't attend and would like to relive the experience, click here to watch full-length videos of the event's core speakers on-demand!
If you're a current Microsoft user who would like to get the most out of their investment, or aren't currently leveraging Microsoft tut are interested in seeing how it's devices and services could transform your business for the better, reach out to a Protected Trust expert today or read on to learn how we found success with Microsoft Surface.
{{cta('efea2e6a-8a67-4881-8f6a-b28ecd94d512')}}